Urban Style
The concrete jungle
If you're heading for the concrete jungle, don't leave without Tiffany Quinn - - - - -. These tights are perfect for any trip to the metropolis. You can't get more fashionable than this.
Other Urban tights include, Punky Diva, Paris, etc.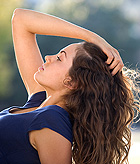 Paris
The ultimate city-scape tights. If you going anywhere up-to-the-second, then don't leave the house without these.
They are perfect for anywhere in the city, crowded buildings, on the underground or in the street. But unless your job is to model them, their probably not tights for the office
Wilderness Style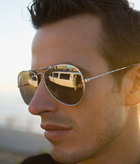 Most popular designs.
Every tights manufacturer should have some natural patterns in their catalogue. And here at Tiffany Quinn, our natural tights are some of the most popular designs in our portfolio. Other Wilderness Patterns include
Leopard Rose
Now, now, calm yourself, you may have heard Tiffany Quinn has released an entirely new and innovative product for the die-hard fashionista, and you've heard right.
Leopard Rose, an animal print fishnet! Yep, we've managed to print a pattern onto fishnets! Cool or what?! These tights are great on and our photo shoot made for some excellent images from this design. These tights are ideal for denim shorts or skirts, and a great way to get a more natural, foolish thing going on.